antony
Administrateur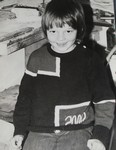 Hors ligne



Inscrit le: 07 Avr 2007
Messages: 528


Localisation: France
Posté le: Mar 1 Jan 2008, 10:52 am

 

   Sujet du message: Rules of the forum

---

General Rules:



* Thanks to introduce yourself in the dedicated section
* No religion, no politics, nothing that is not compliant to the French and International rules.
* You are responsible of what you write.
* As the moderator and administrator are not connected 24 hours a day, 7 days a week and 365 days a year, thanks to inform them if any message is not compliant to these rules so that it is deleted as fast as possible.
* The sharing of files/images with copyrights are of course prohibited, like any message in connection with their obtaining.
* Please don't be impatient. If there is no answer / contribution to your question / topic in the following minutes it might just be because members are looking for the correct answer or don't want to comment.

------------
* Online translation sites
o Babel Fish Translation http://babelfish.altavista.com/
o Google Translation http://www.google.com/translate_t
o Translation Booth http://www.translationbooth.com/tb/aojb/Tpl/



Titles:



* Use an explicit title! Subjects having title as "help me" or "Great!!!" will be removed. Expose your question clearly. Also avoid descriptions in all capital letters!
* Add [solved] when somebody has answered your question, or your model request has been made.



Messages:



* In all the cases try to be polite and courteous, you are in a public place. Do not use Vulgar words. Messages or posts with vulgar words will be removed
* forum is French/English: Often international people use an online translator to see what it is in their own language (and conversely). However online translators cannot translate these SMS style messages, therefore the sentences become incomprehensible !
* Do not use too large images in dimensions,because everyone does not have a ADSL/cable internet connection and a high resolution.
_________________
Where there's a will, there's a way!